Hi!
My name is Callan, thanks for dropping by to my personal website.
You can find my blog, photos, and resume here.
Website status as of Mar. 8th, 2023: This site is very much under construction! If you're coming from LinkedIn or you're a professional employer visiting: welcome! I am building a long-term solution to having my own personal website from scratch while finishing my undergrad degree so my progress is going about as fast as time allows me. As of this update, I am still working on populating my project portfolio, so there is no aerospace-relevant things on the portfolio link yet, but my resume is available to see below. There will be more to see on this site very soon! Stay tuned :) - C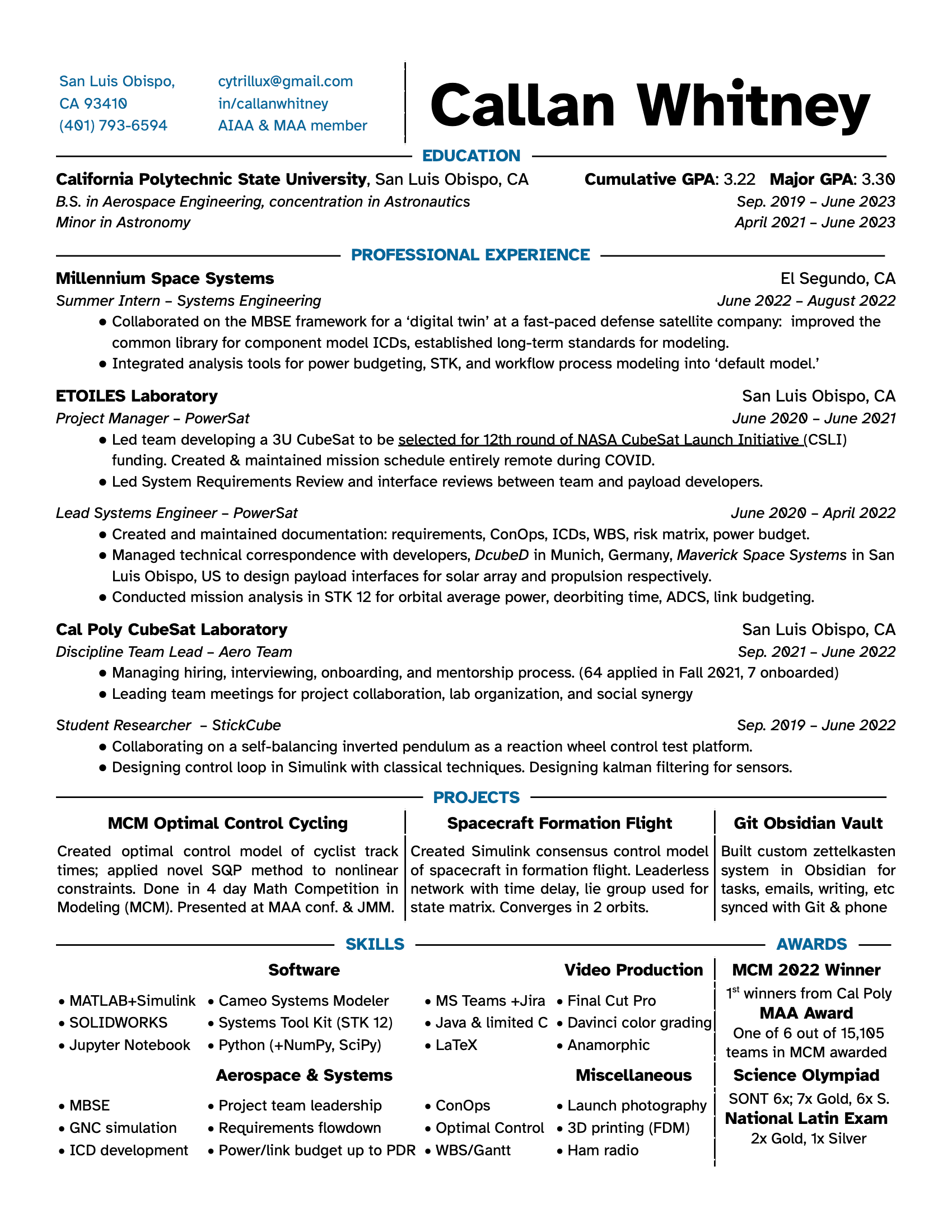 My resume.
ALERT: THIS SITE IS UNDER CONSTRUCTION